English:
Concerten
Van Muylem
5 november 2023
I have never seen LORD OF THE LOST on stage, but reviewed their latest albums, followed their path towards the Eurovision contest and now the time has come to check them out on stage (finally)! Cellar Twins is a band I discovered here at Zik-Zak during the coolest fest (Kracken Metal Rock fest), this band from Belgium has set some huge steps forwards and now is the time to re-check their stage power (as they convinced me the first time I saw them)! Let's rock!
---
Cellar Twins :
Cellar Twins is an alternative metal band formed in 2014 in Namur, Belgium. They are getting better with every new track and after every new gig. You can call them rising youngsters! They open their gig totally on fire! I can feel the energy and the pleasure of playing during a sold out gig (it's the first time I was part of a sold out gig here). Carl Kubinsky's hair is this time grey (instead of blue, last time I saw him, or was it another colour?). Anyway: he made some he steps forward and looks now ready to take over the world. He knows what he has to do and his English is really top! The other band members also got better and can steal the show too! I wrote in my review Iris is their best song so far, Karl asked if the audience can confirm that, well: not only the crowd confirmed it but I can also say that it's also their best song on stage out of this set! Keep on rocking and keep on writing energetic songs! I would have skipped the drum solo or kept it a bit shorter (that is the only thing I would change). They conquered this audience, made them clap, sing along, got them involved and gave them their best shot! This was their chance to shine and they made it theirs! Congratulations!
https://www.facebook.com/cellar.twins
EP review:
SNOOZECONTROL - Cellar Twins – Cellar Twins EP
Album review:
SNOOZECONTROL - Cellar Twins – Duality (Rockshots Records)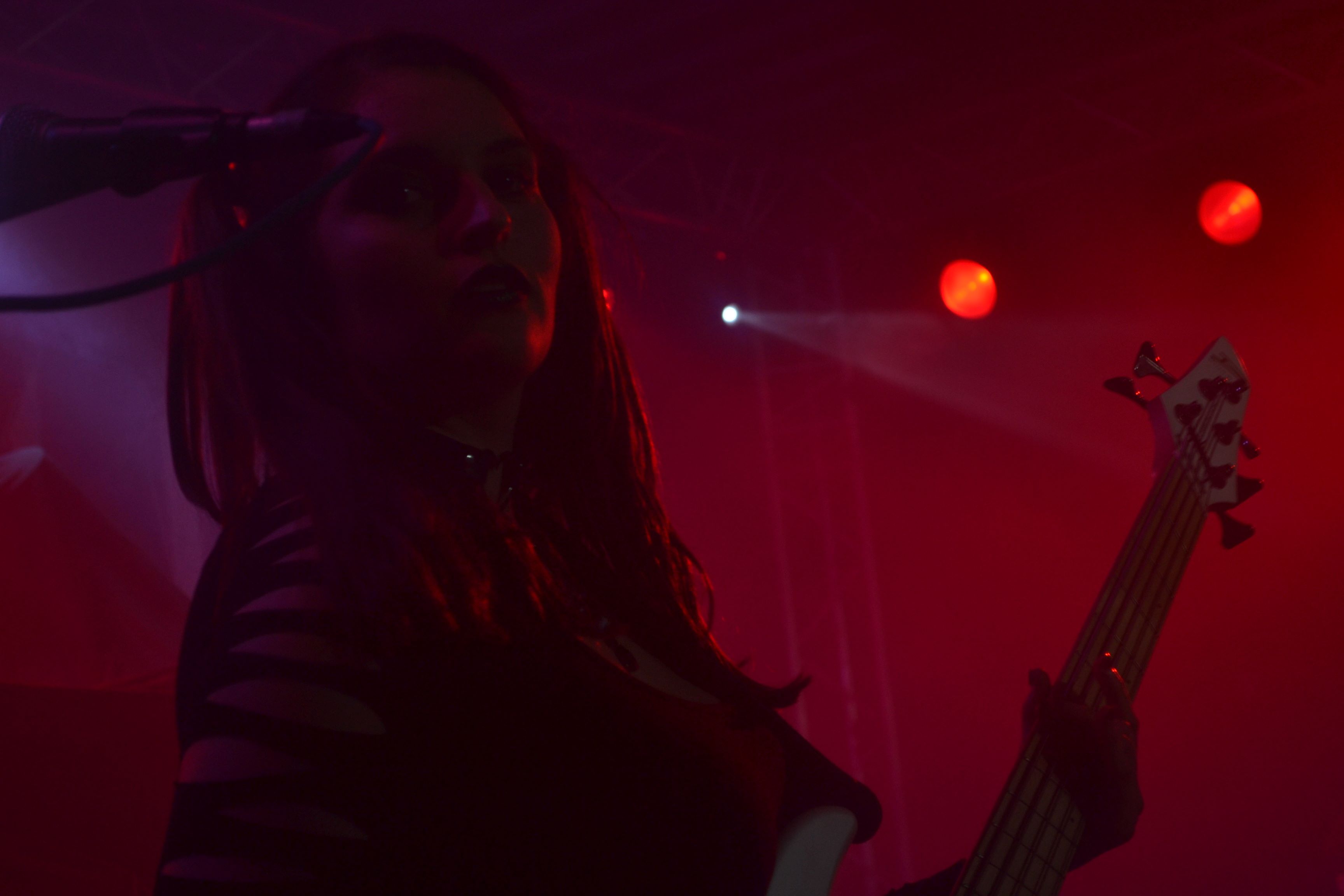 LORD OF THE LOST: a name that over the past 13 years has embedded itself into the top tier of dark and heavy music. Without stagnation the genre-fluid band from Germany continues to explore their facets while showing everyone that boundaries are only meant to be broken. Juggling elements of metal, industrial, glam, rock and pop, the group kept inventing itself over and over again, both musically and visually, which over the years led to rising national and international success. Don't forget about their excellent lyrics and statements!
Without a doubt, this band is always up to something, most likely something one wouldn't expect. However, one thing is for certain: Their plans for the future are set and you can be sure that the only thing that will always stay the same is the continuous evolution and progress of this band. This is one is also a nice achievement: position #1 German Album Charts
Already before their actual set starts people start clapping with their hands, clearly warmed up and ready for a great night! LORD OF THE LOST start with The Curtains Falls (the perfect track to start with)! I can feel the energy! Quickly after that follows Morgana and Kill It With Fire. No Respect For Disrespect is a first highlight! The Gospel of Judas has become a sing along song. Destruction Manual gets a nice intro and is another great track from the last album (in fact all the songs from this album are great and work out very smoothly performed here, that says it all about their last album)! Let it burn motherfucker! Ha, what a track and what a feedback from the audience and what a guitar play! The entertainer awakes completely here and sets the roof on fire! Chris Harms is a beats and makes the audience clap their hands, sing along, raise their arms, clap, jump up and down, form a solo circle pit … It's really getting hot in here! Another highlight is Reset the Preset. The next song doesn't need an introduction, but Chris explained a bit why he wrote this song and that one was again a highlight in this very tight set: Leave Your Hate in the Comments. From here on it goes from one topper to anther! It's true, they played at Hellfest, Wacken, Eurovision song contest, symphonic gigs … but they stay very humble and thank the fans for everything they achieved so far, very humble! The really last track is a Roxette cover: The Look. They bring it with fire! This was a blast. Their version of YMCA blasts true the speakers while they throw things like T-shirts towards the fans and take a picture. What a night!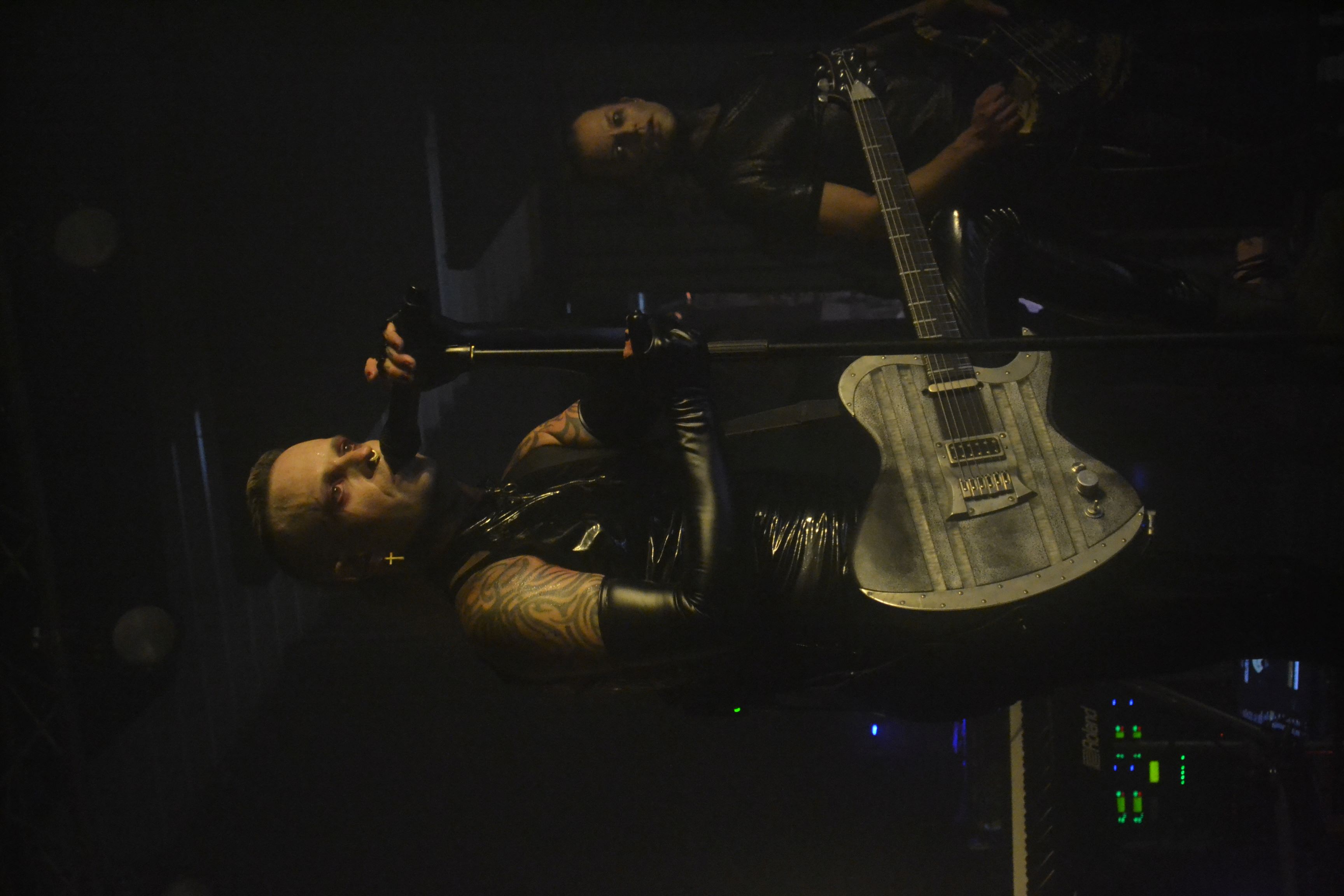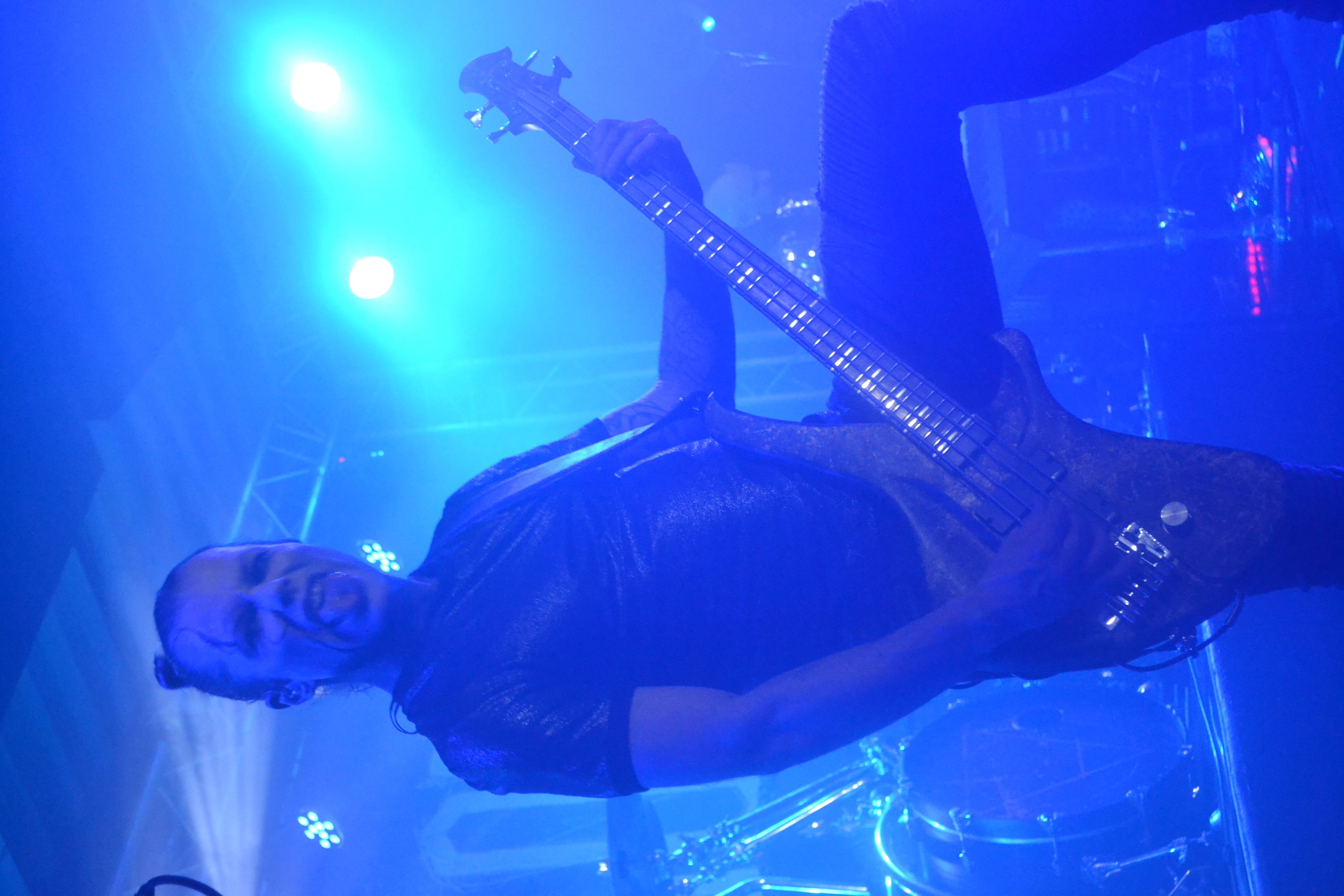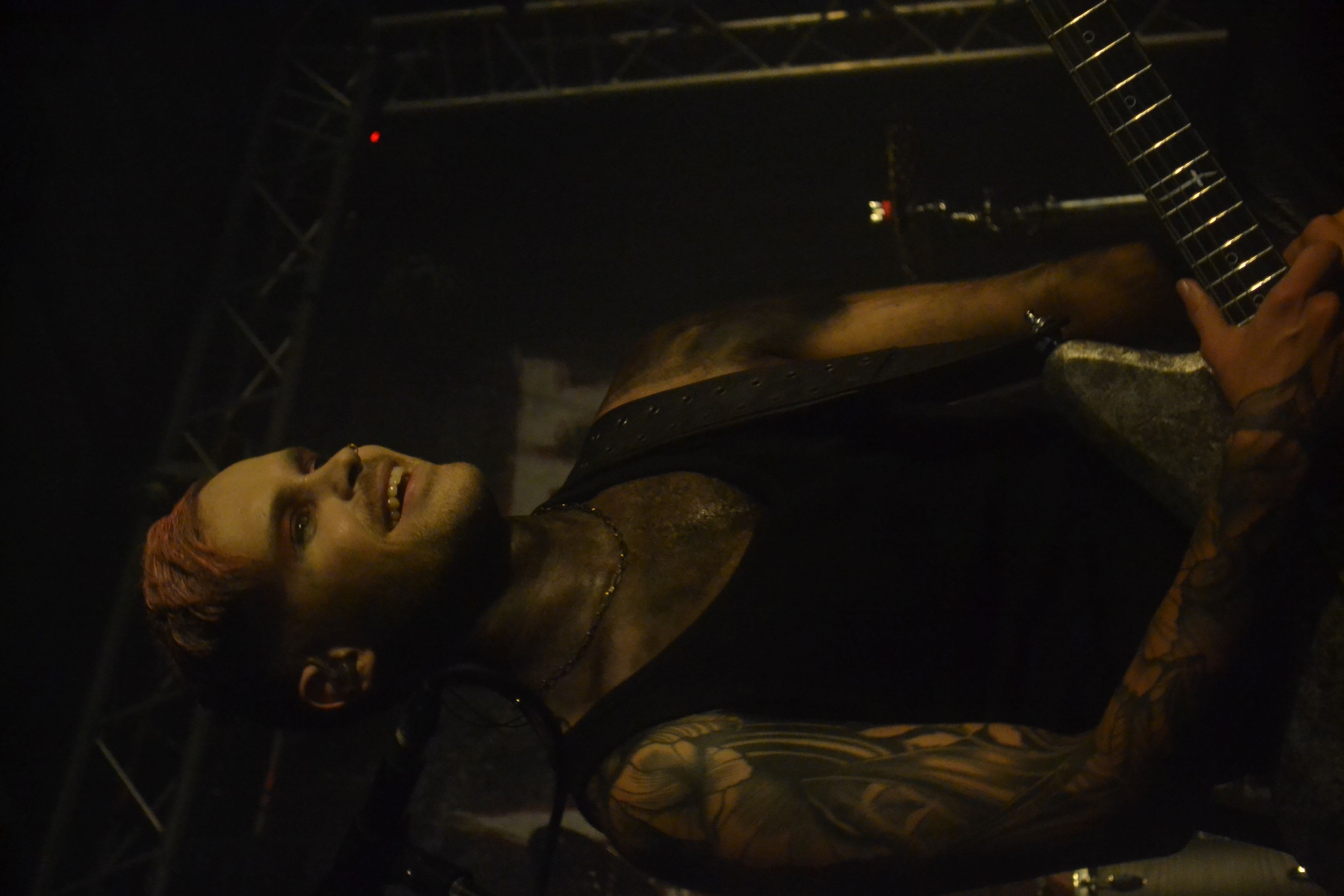 Check out the album review here: SNOOZECONTROL - Lord of The Lost – Blood & Glitter (Napalm Records)
Playlist:
The Curtain Falls
Morgana
Kill It With Fire
No Respect for Disrespect
The Future of a Past Life
Dry the Rain
Under the Sun
Absolute Attitude
And It Was Night
The Gospel of Judas
Destruction Manual
Full Metal Whore
Blood for Blood
Reset the Preset
Leave Your Hate in the Comments
Loreley
Die Tomorrow
Blood & Glitter
One Last Song
Drag Me to Hell
The Look (Roxette cover)
https://www.facebook.com/lordofthelost
It'(s clear that this one of the best concerts of this year (opening act Cellar Twins included)! What an energy, what a crowd, what a good sound! What a set! It was fun, it was rocking, the lyrics have been sung with the heart and the right attitude! Despite being used to play in front of at least 1000 people (towards millions on TV), they gave it all in a place they didn't knew it existed before (but it sold out) and they clearly enjoyed the feedback from the crowd! It was love at first sight! Prepare for Alcatraz (their next gig in Belgium)! They will rock you!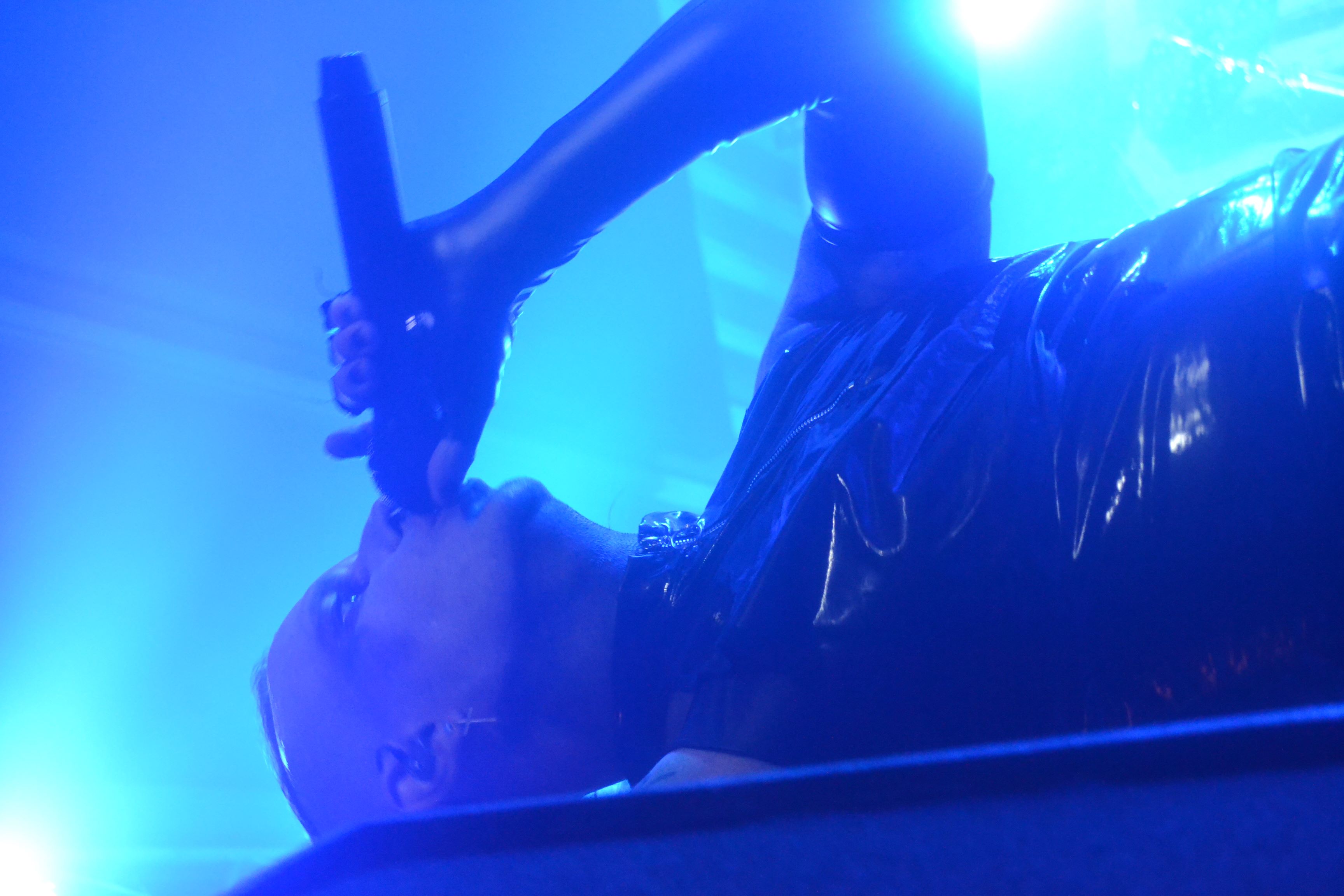 Live pictures: Filip Van Muylem (not edited, aka raw)