English:
Concerten
Last year it was around 30 degrees. This year it rains, it's colder and only now and then we get a ray of light outside. But the best things are happening inside of the Zik-Zak in Ittre! People are coming from all sides of our country and some even come from far away (just like the bands).
---
Opening band is Cellar Twins: 4 youngsters from Namur who bring us metal rock with an attitude and in a cool way. It's melodic and enchanting. The room is pretty filled for an opening band and that is always nice to see. It's clear that they have the potential to create a huge fansbase! The feedback from the audience is very positive and most of them are actually seeing them for the first time on stage. Seems like the early birds are lucky! The more the concert evolves the more it becomes catchy. Their last track is a blast! It's nice to hear and see that Carl is not only a good singer but also has this magical thing within him that makes him a great performer! I enjoy it from the first until the last note!
CELLAR TWINS (BE) https://www.facebook.com/cellar.twins/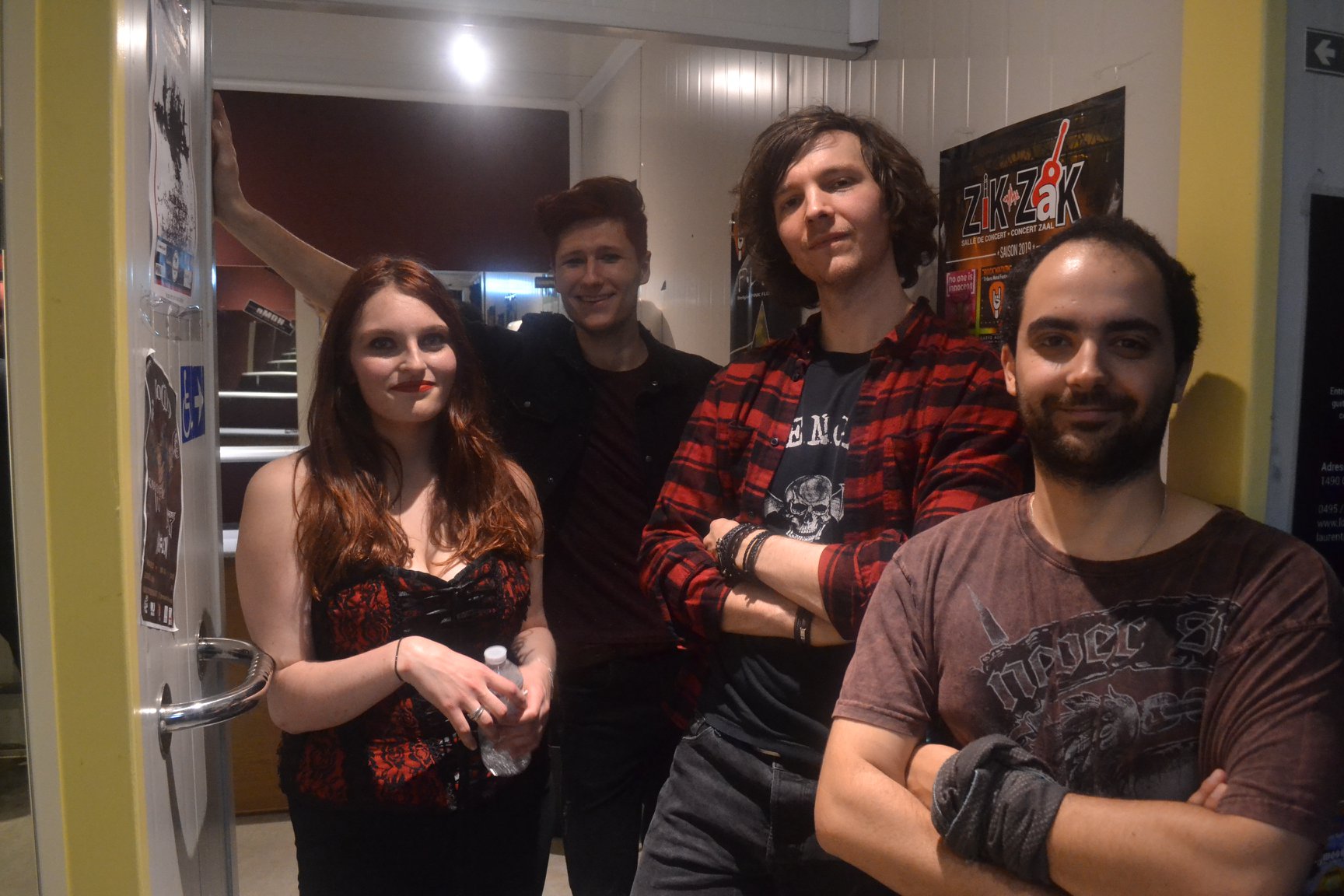 Next one comes from France and could have been dropped a bit later at this festival as I saw Audrey on stage with her previous band during Metal Female Voices Fest in Wieze and I still recall her as an amazing performer! They drop a bomb from the first note: rage, put the house on fire, show off their energy and work hard to ensure that the crowd has fun and enjoys their passage. Audrey grunts like a man but also sings like a nightingale: it's very impressive! Her bandmates are blending in and create the perfect sound. The music is raw, heavy but also fragile and melodic: they play it all and bring us lots of variation, thus turning it into a great show! It's clear that they are ready to become a headliner! What a blast!
IANWILL (FR) https://www.facebook.com/ianwillofficial/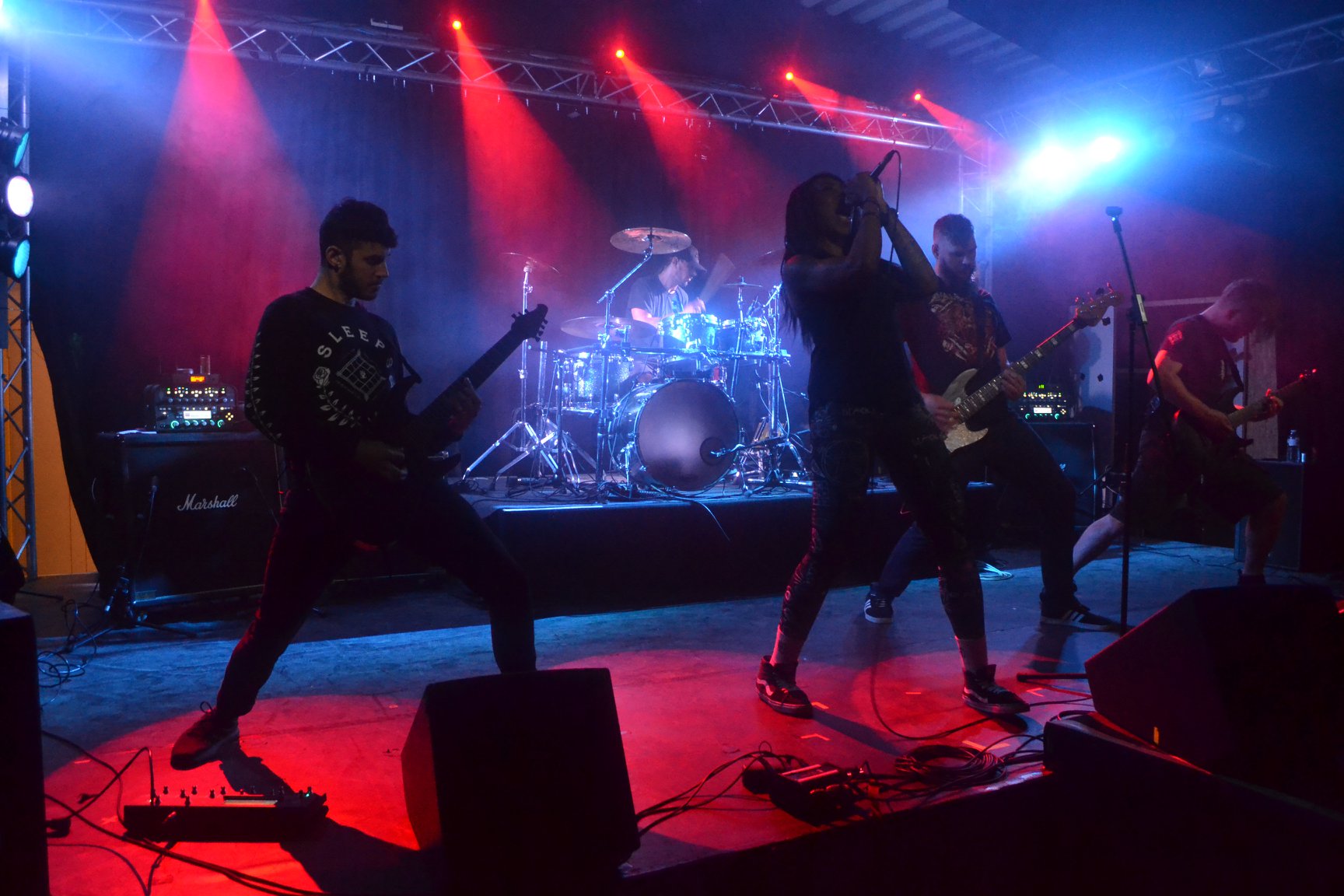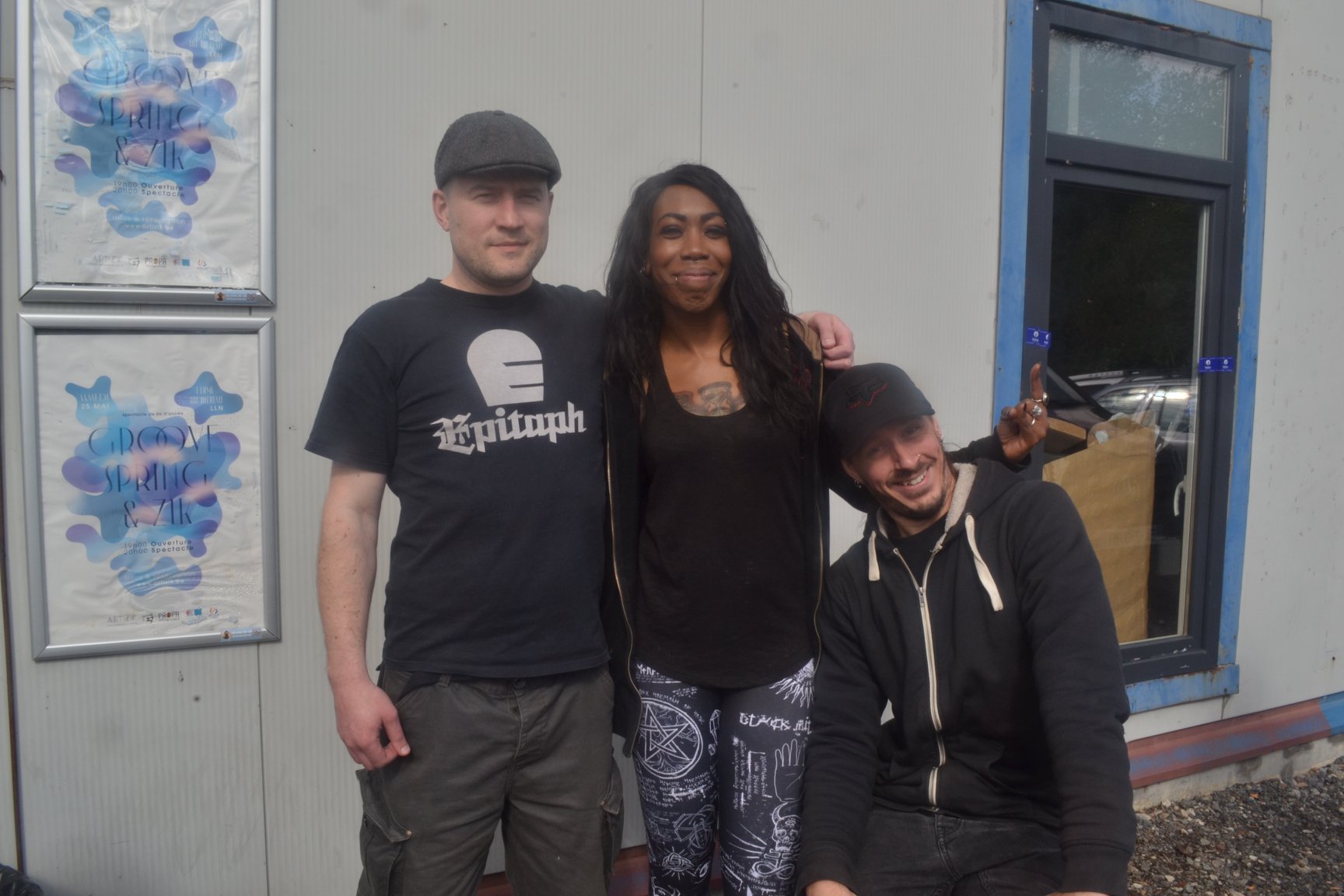 King's Rage was one of the bands I absolutely wanted to see after I listened to their music and I'm happy as they confirm it all! It is a show filled energy, good vibes and tons of enthusiasm! Check also the cool thing on which the mike is attached to. They even perform a Beatles cover: Come Together. Other highlights are Superstar, Blind Dog and No Pain, No Gain! Ludo is indeed a great performer and has it all to make it, just as his bandmates! This is simply awesome and again: confirming the high expectations!
KING'S RAGE (BE) https://www.facebook.com/officialkingsrage/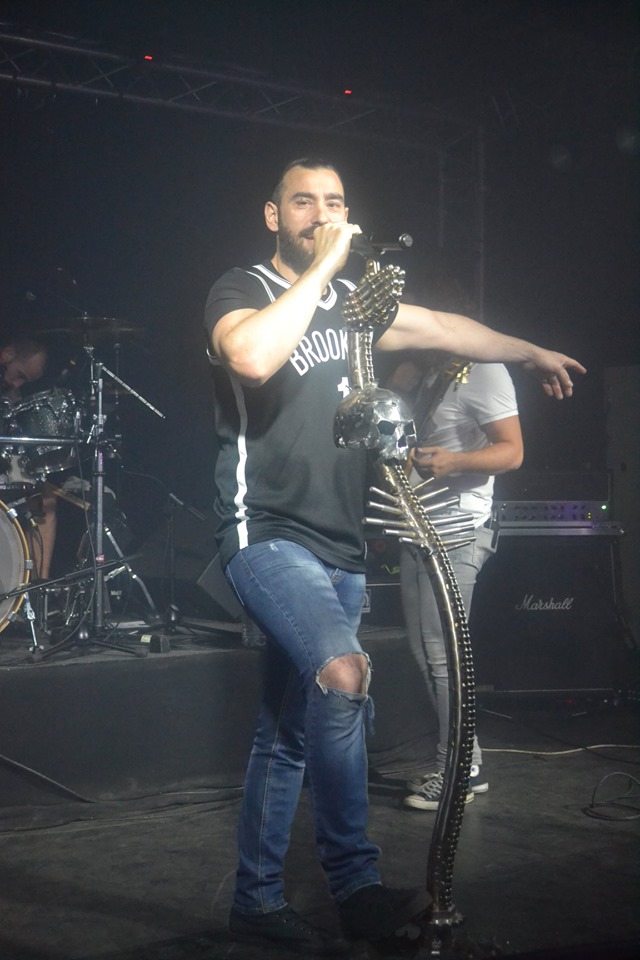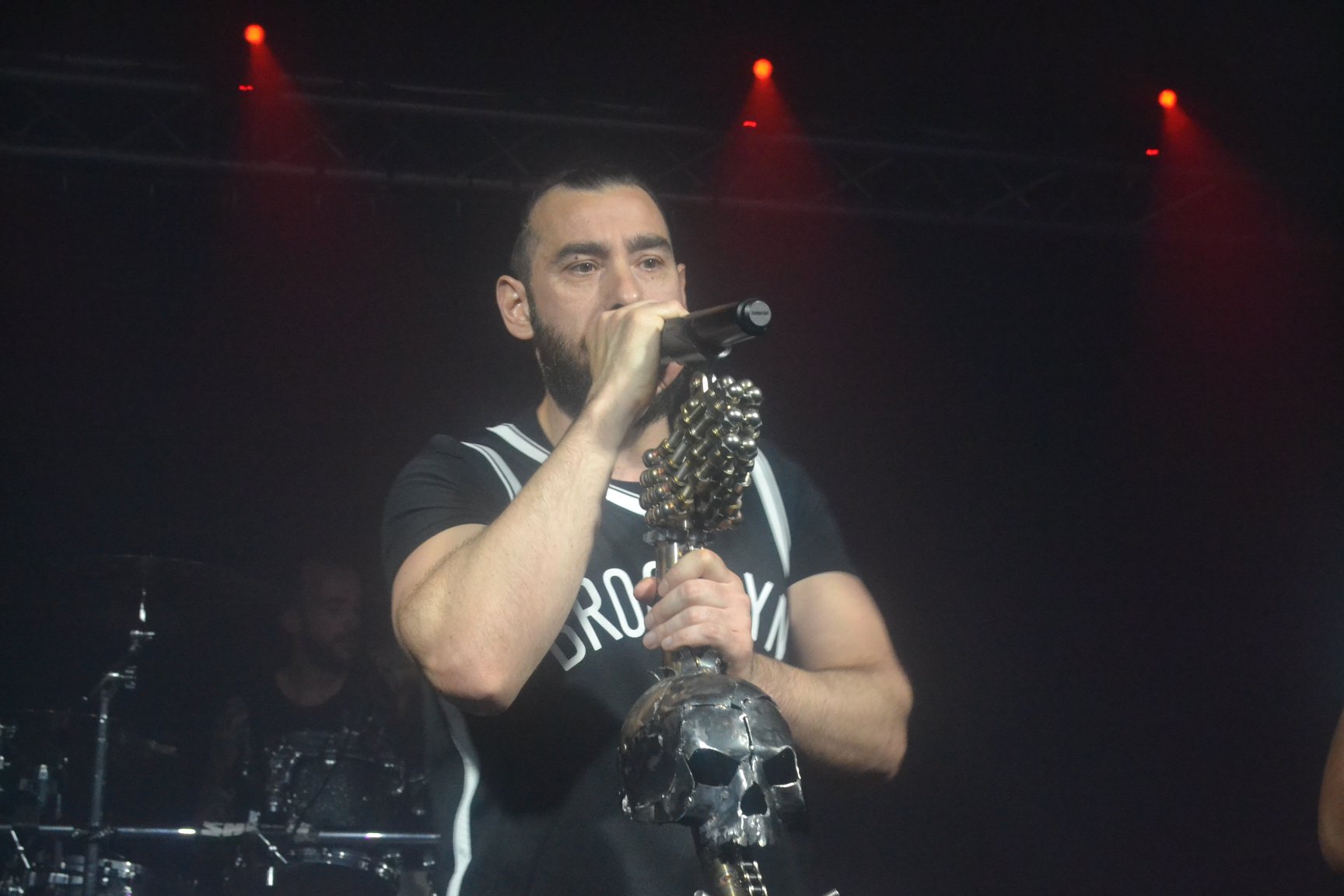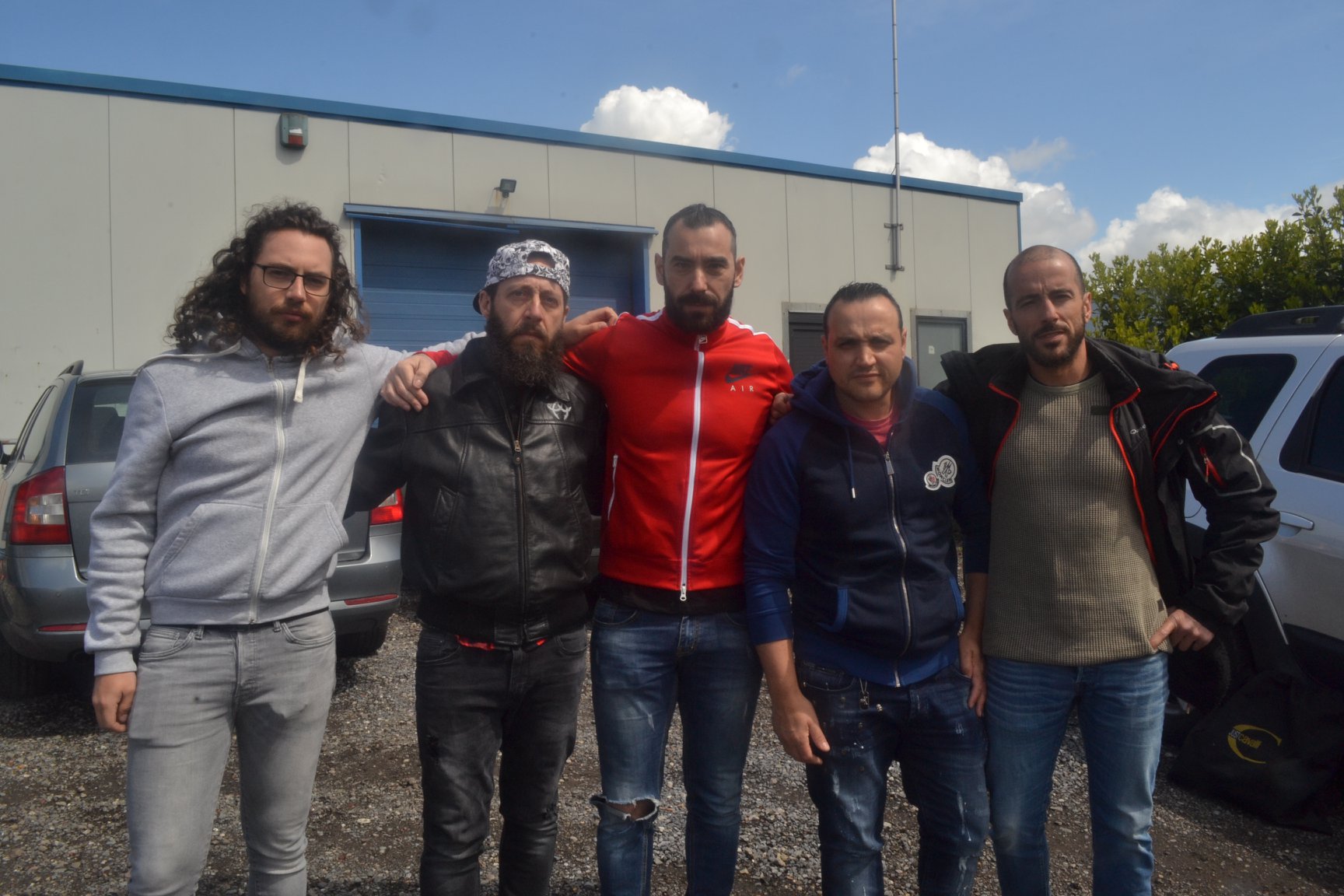 Penumbra comes from France and serves us a mix of different genres: gothic, metal, rock, electro and industrial. On top of that Valérie does operatic vocals as well as regular singing whilst Jarlaath does the male screams and grunts. Together they act as a couple: making love or fighting against each other on stage. It has something magical and I must admit that they surprize me in a positive way. The beauty and the beast chemical romance really works and the music is just topping it! I also notice that the crowd loves it and cheers a lot! Next to that they also have a backing vocalist to enrich the sound even more. Another nice thing is the flute and the fact that their music is very rich and well worked out! This is fun!
PENUMBRA (FR) https://www.facebook.com/penumbra.band.official/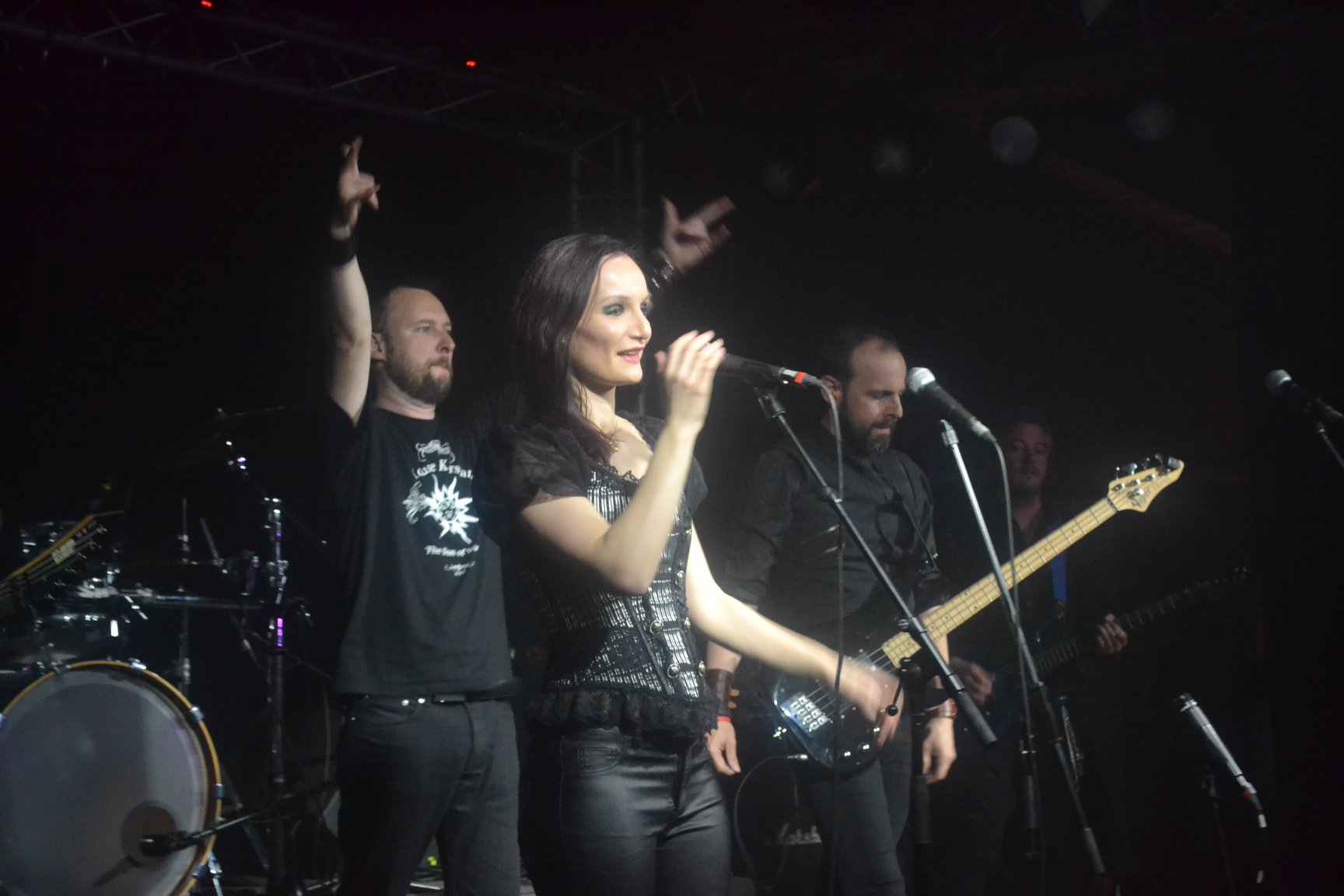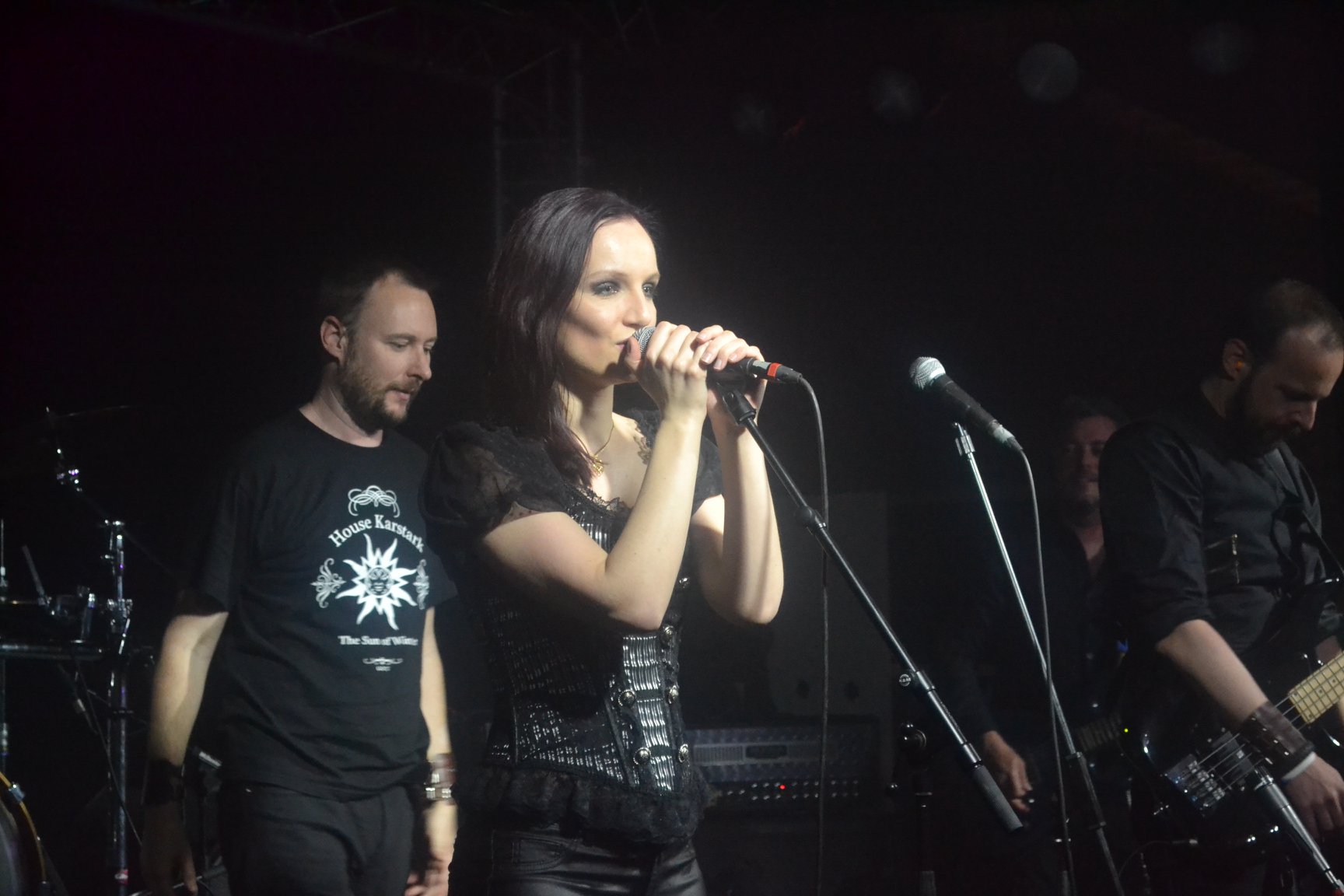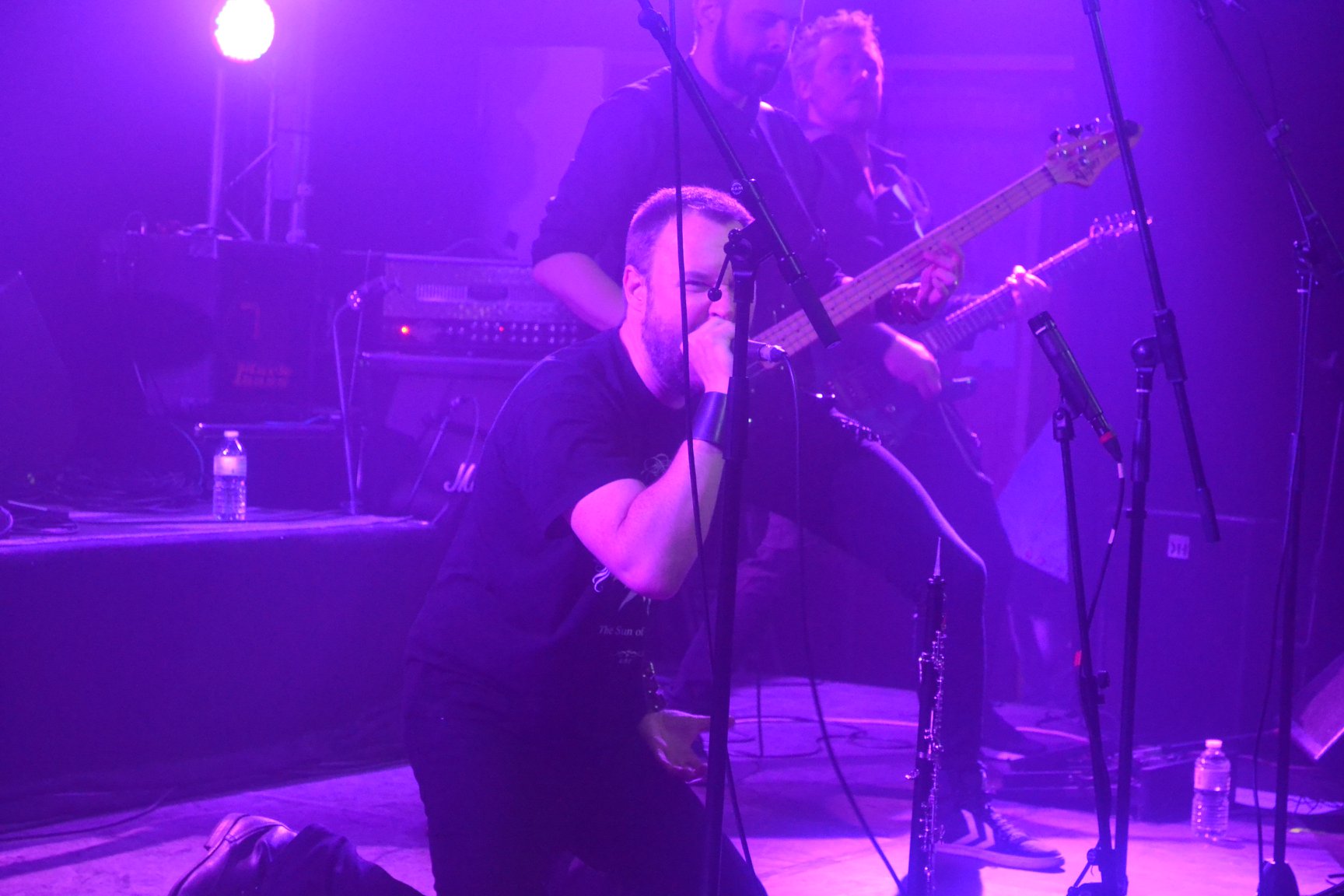 Scarved sounds likea well oiled and experienced band from the 70's with the guts and the energy of youngsters! Caro knows how to lead a band and how to get the fans hanging on to her. Next to that we get excellent guitar players and a cool drummer! This is a hot show, after which it is time for me to eat something!
SCARVED ( BE) https://www.facebook.com/profile.php?id=100006123528665&epa=SEARCH_BOX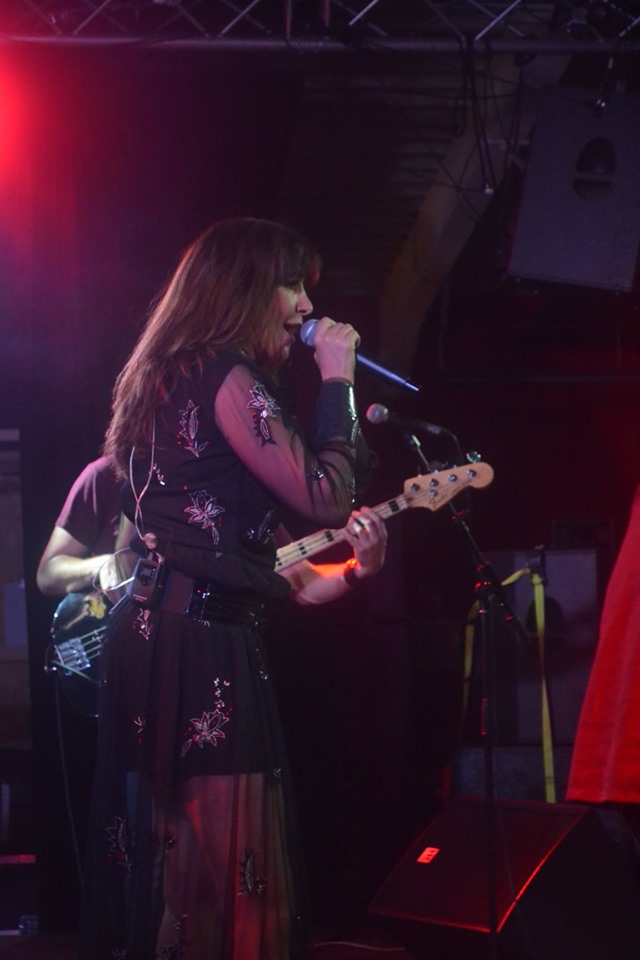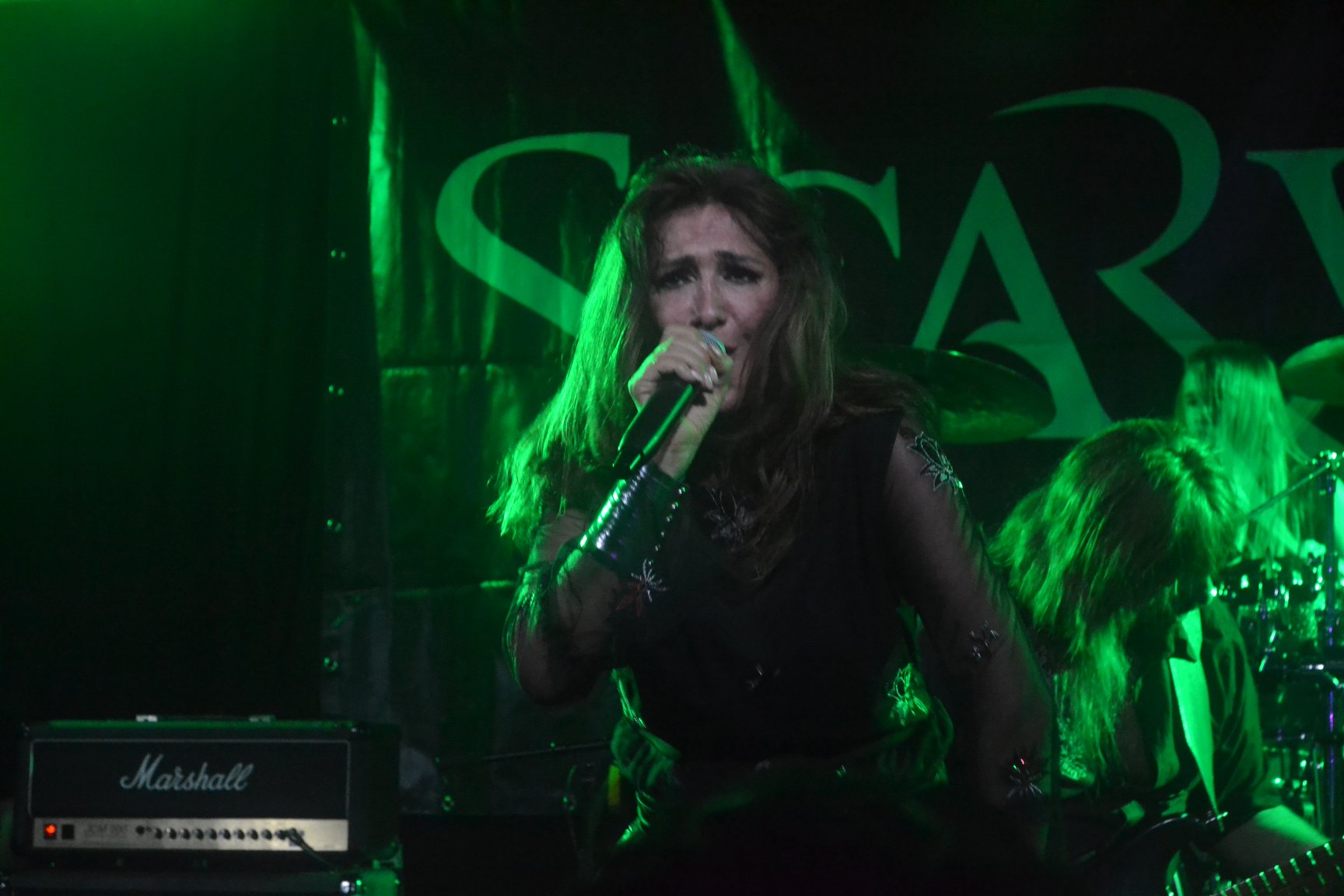 Sweet Needles are yet another positive surprise: youngsters filled with energy, lots of passion for what they do and an excellent stage performance from the very first note until the very last one! Oscar has it all to make it as a great performer and the fans love it! The roof is on fire! Another thing is that Be Pop is really a hit! I can't wait to hear more stuff from them! They where fierce, hot, aggressive, energetic and delivered a mind blowing final! It's clear that this one is a band to remember!
SWEET NEEDLES ( FR) https://www.facebook.com/SweetNeedles/?epa=SEARCH_BOX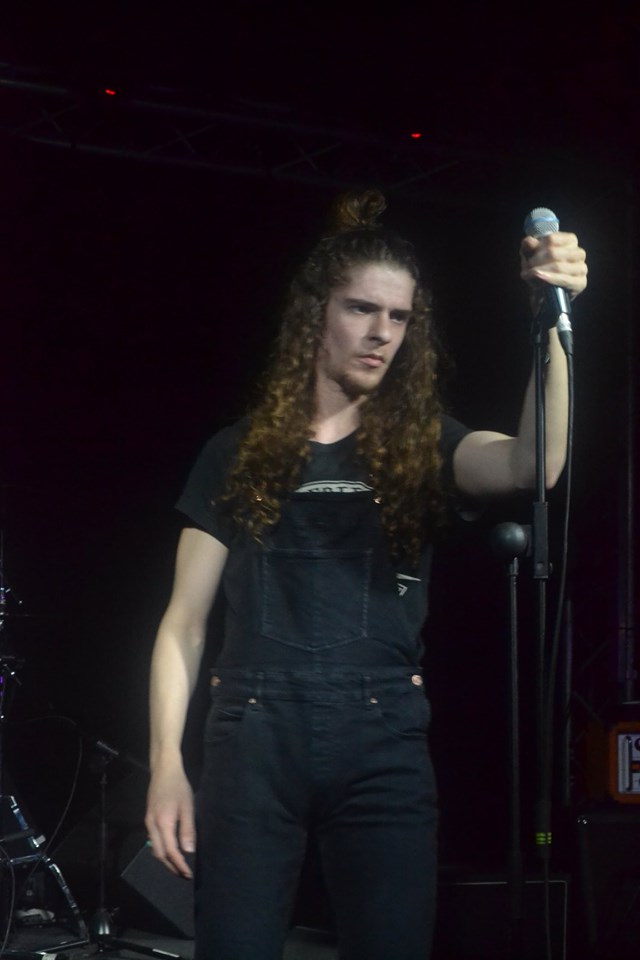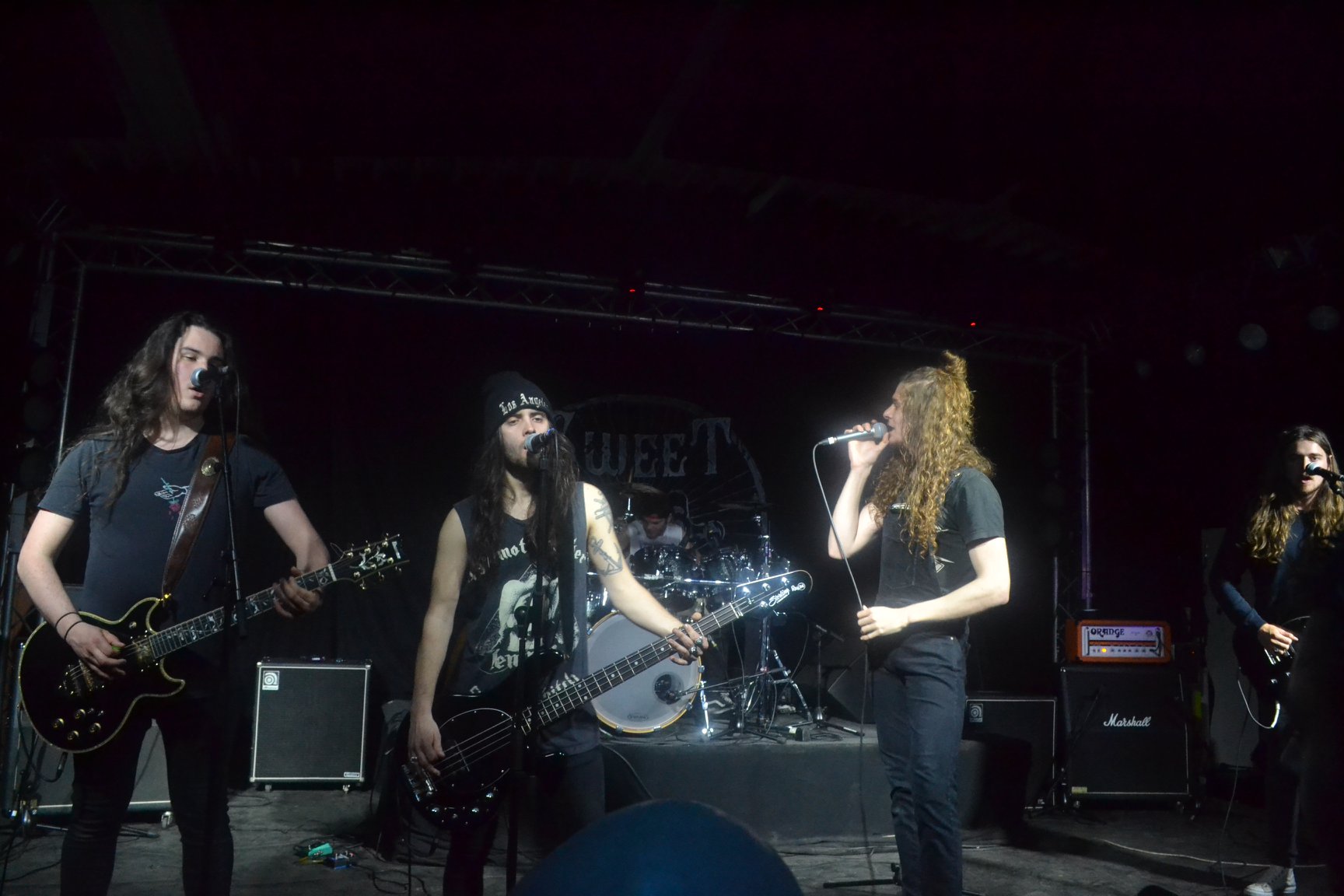 Thorium is a very experienced heavy metal band, despite the young age of this band as they all had something going on before this one! Looking back at it they sound like the younger brother of Iron Maiden who also loves to listen to AC/DC and that is something very positive and cool! They rock, play as on fire, heat up the place and deliver what I call: 1 + 1 = 3! What a performance! David has the looks, sings like the best and is an animal on stage! What more can I say: this is a highlight from the beginning until the very end! I hope that next time I can sing-a-long all their tracks! It was epic! Godspeed to you guys!
THORIUM ( NL) https://www.facebook.com/Thoriumband/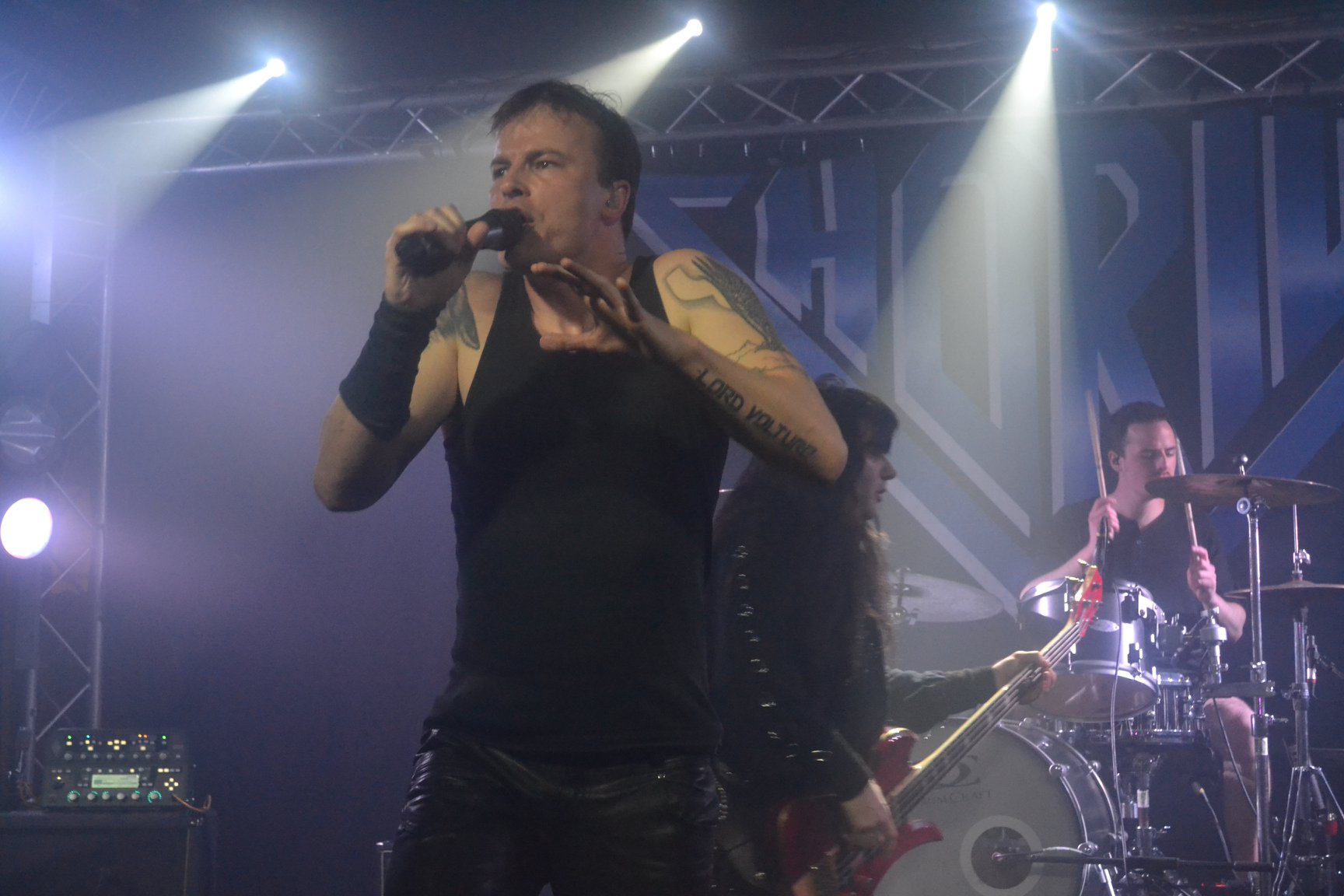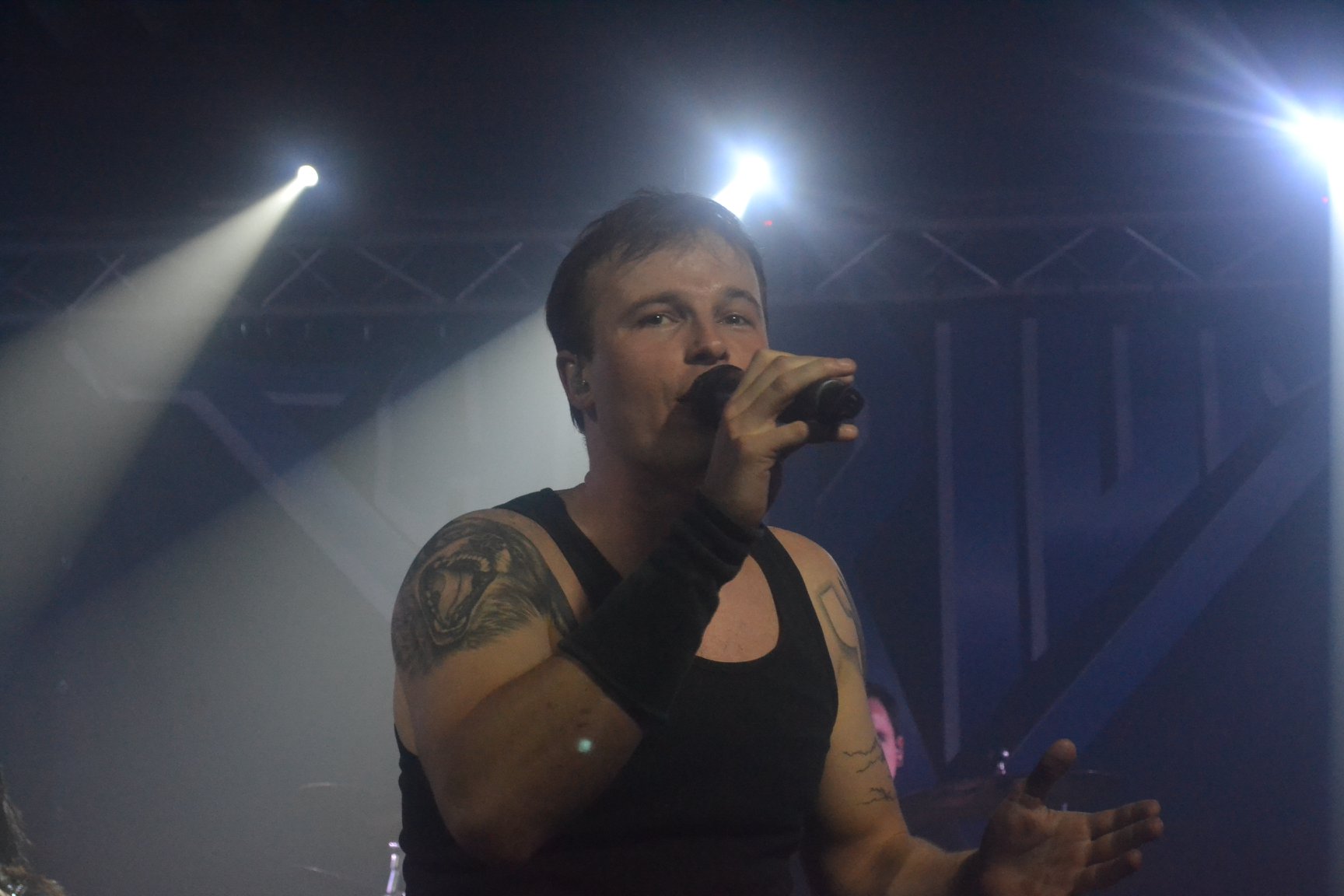 Last band to perform comes from Switzerland! A lot of fans came to see them especially and are cheering up once it all starts. Melissa Bonny looks really hot and performs in the best way: sings like an angel, screams like a tiger, grunts … She's good and knows how to enchant an audience! We are not disappointed. The rest of the band are simply brilliant and the electro/metal reaches out to our heart. The mix between soft and hard, heavy and melodic works out fine! The hand out one encore and it's a cover: Lollipop. Yep: some laughter and some fun to conclude this great festival!
RAGE OF LIGHT ( CH) https://www.facebook.com/rageoflight/?epa=SEARCH_BOX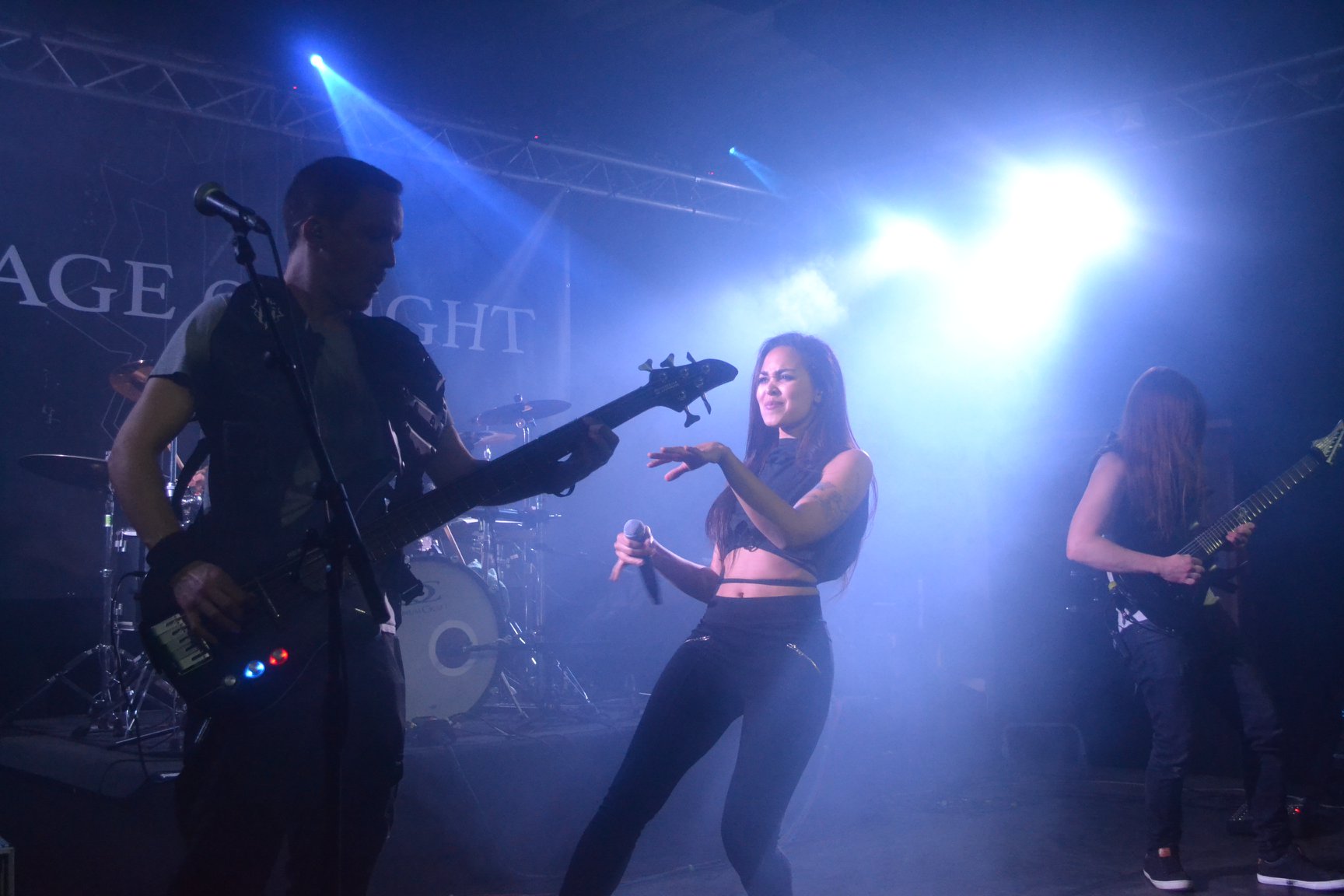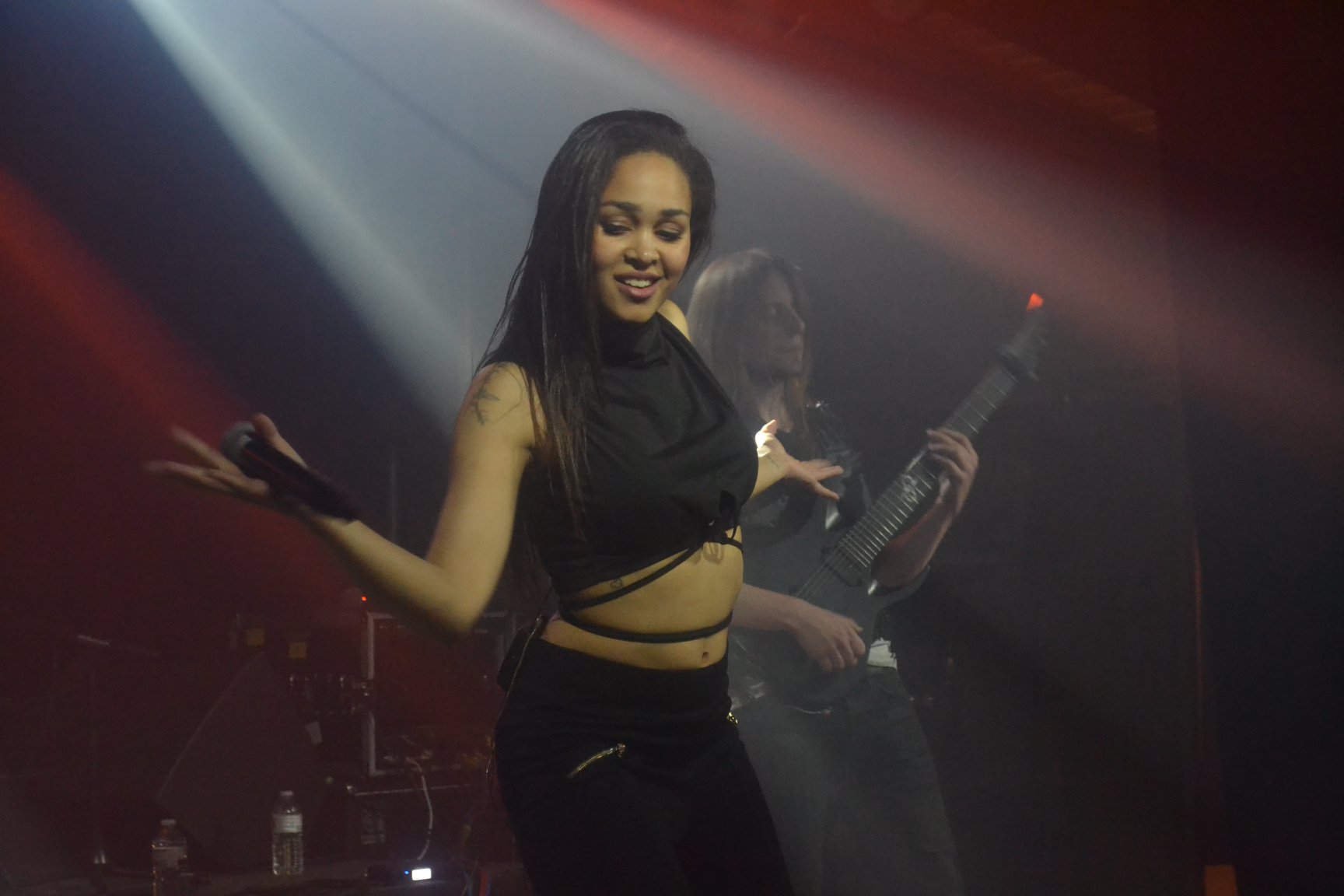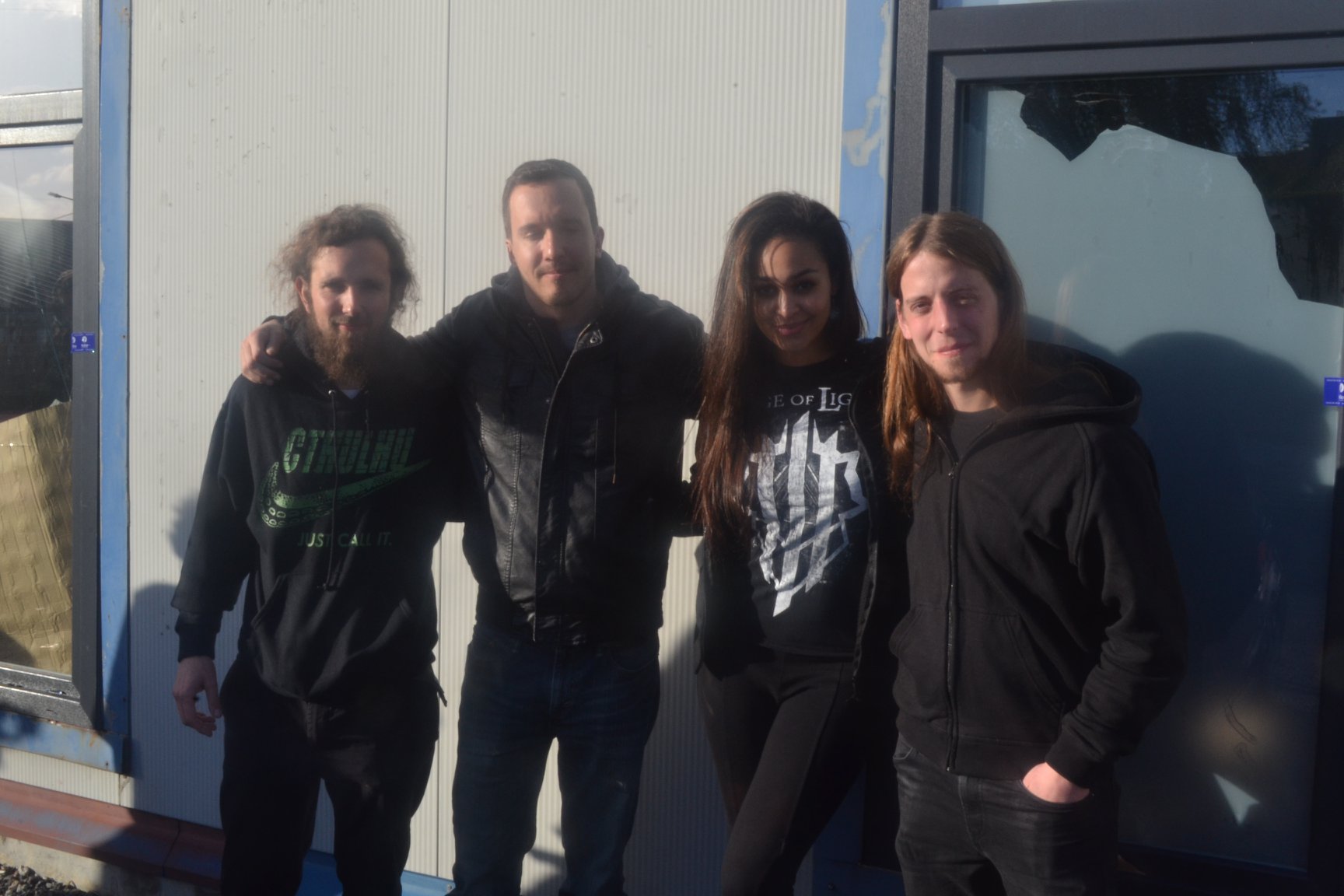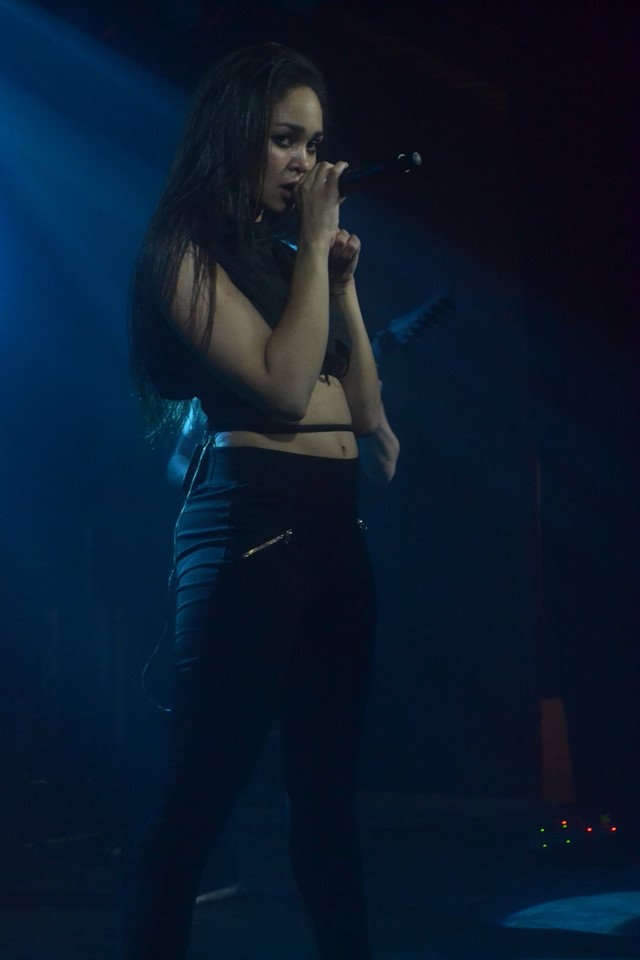 I hope we get a next edition, and so do all the fans. Truth be told, there could have been more people. All I can say is that they really missed the party! Thank you all!
Underneath you'll find what I did to promote this great festival (just open the links):
copyright pictures: Filip Van Muylem (unreworked pics, no sheeting: what you see is what it is).