Nieuws:
Muziek
Filip Vanhoof
22 november 2018
Het Duitse Dust Bolt bestaat sinds 2006 en heeft inmiddels drie Thrash albums op hun naam staan. En niet op z'n Duits, maar op z'n Amerikaans, verrijkt met verschillende crossover invloeden. De promo belooft ons alvast heftige melodieën en heerlijke razernij! Dat laten we niet graag links liggen.
---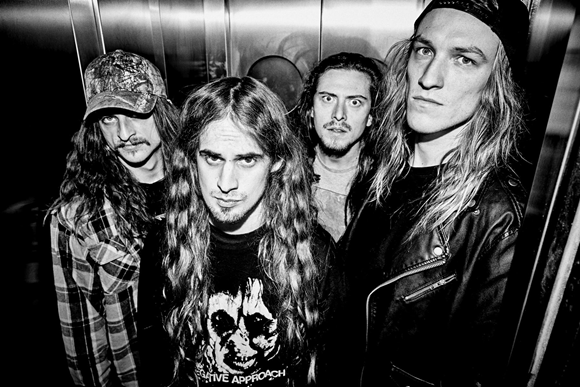 Duitse Bay Area Thrash, het is op zijn zachtst gezegd opmerkelijk te noemen, maar Dust Bolt heeft echt wel die sound te pakken. Enkel in de vocalen kan je het typisch Duitse accent niet verbergen en daar wringt het schoentje dan ook het hardste. Het mist een beetje het vettige kantje dat Thrash zo heerlijk smerig kan maken. Maar desondanks het gebrek daar aan is het toch zeker niet mis.
Hun vierde album Trapped In Chaos komt in de loop van de eerste maand van 2019 uit en om dat te promoten stellen ze met trots hun single "Dead Inside" voor aan het grote publiek.
Een prima song waar de energie en het spelplezier duidelijk voelbaar zijn. Altijd fijn als er flink wat groove in zit. Voorlopig touren ze nog niet in ons landje maar ze zouden zeker niet misstaan in enkele clubs.
Trapped In Chaos kan je hier bestellen in volgende formats :

- CD Jewelcase
- LP Gatefold zwart
- LP Gatefold blauw (exclusief via Napalm Mailorder)
- Digitaal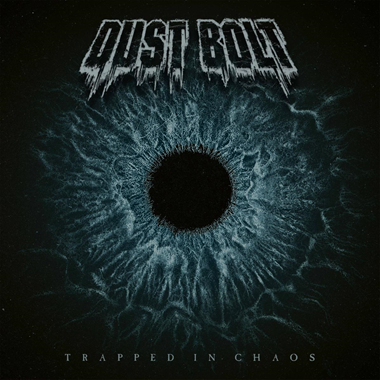 Tracklist:

01. The Fourth Strike
02. Dead Inside
03. The Bad Ad
04. Bloody Rain
05. Rhythm To My Madness
06. Shed My Skin
07. Killing Time
08. Trapped In Chaos
09. Another Day In Hell

DUST BOLT - Live:

28.02.19 DE – Berlin / Cassiopeia
01.03.19 DE – Marburg / KFZ
02.03.19 DE – Cham / L.A.
07.03.19 DE – Wiesbaden / Schlachthof
08.03.19 DE – Mannheim / MS Connexion Complex
09.03.19 DE – Dresden / Beatpol
13.03.19 DE – Köln / Helios 37
14.03.19 DE – Bochum / Rockpalast
15.03.19 DE – Oldenburg / Cadillac
16.03.19 DE – Hamburg / Bambi Galore
21.03.19 CH – Arbedo-Castione / Woodstock Music Pub
22.03.19 CH – Lenzburg / Met-Bar
23.03.19 CH – St-Maurice / Le Manoir Pub
29.03.19 DE – Nürnberg / Der Cult
30.03.19 DE – München / Strom

Tickets kan je hier bestellen.

Line-up:

Lenny Bruce: Vocals, Guitar
Flo Dehn: Guitar
Ben Muenzel: Bass
Nico Rayman: Drums