Nieuws:
Festivals
Erik Vandamme
16 april 2018
Eerder lieten we weten dat de affiche voor de HC avond op Evil Or Die fest compleet is. Met de toevoeging van Spoil Engine is nu ook de affiche voor de metaldag compleet. We citeren '' Last band to announce on our metal day - Spoil Engine !! Rose from the ashes in 2004, and carved the scene by dynamically developing modern metal with the strain of pure unbridled staged quality. Hard work after hard work is just what these guy's and the girl do... Yes, by definition SPOIL ENGINE is a punch in the face!"Evil or Die Fest gaat door op 19 & 20 oktober 2018.
---
We geven een overzicht van de line-up voor de metaldag:
DESTRUCTION
ONSLAUGHT
BLOODBOUND
SPOIL ENGINE
COWBOYS & ALIENS
FIREFORCE
SPEED QUEEN
PHOENIX REBELLION
OCEANS BURNING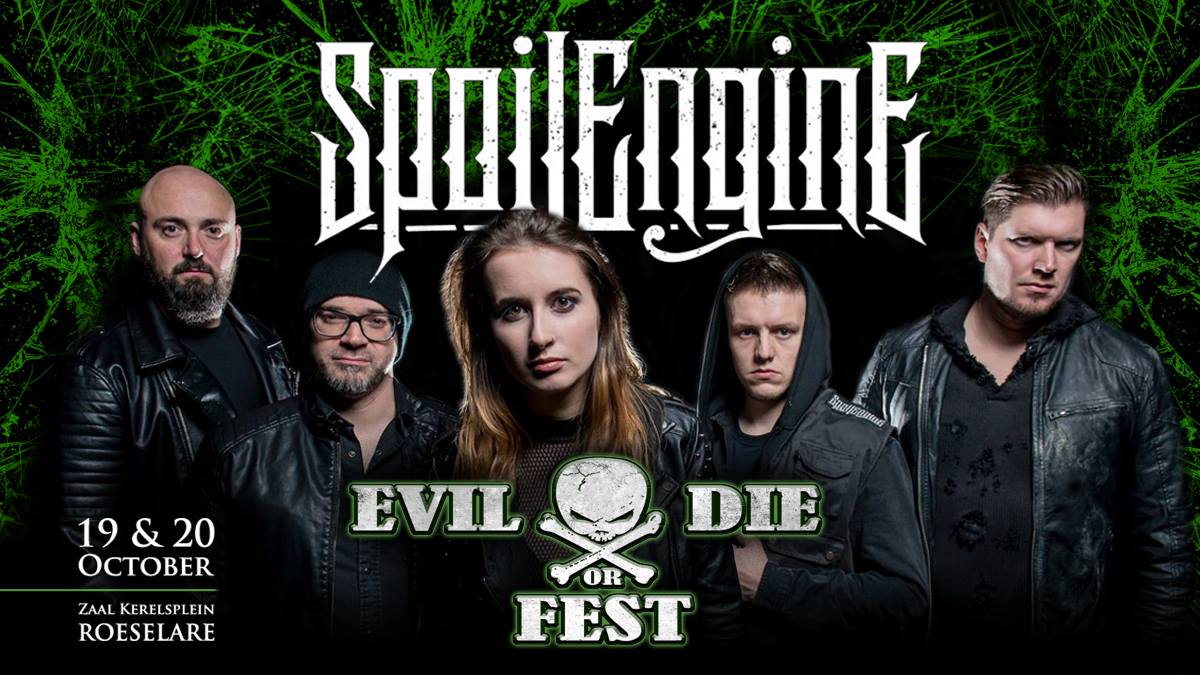 Voor een volledig overzicht, en alle achtergrond informatie. Verwijzen we jullie graag door naar de facebook pagina van het evenement.