Nieuws:
Festivals
Erik Vandamme
7 september 2017
Met de recente toevoeging van Inferno aan de affiche, is de line-up voor het festival Hard Rock Fest Avelgem compleet. Dit evenement gaat door op 6 en 7 oktober in Spikkerelle Avelgem. We geven een overzicht van het aanbod:
---
Vrijdag 6 oktober:
Mayhem
Enthroned
Carach Angren,
Lemuria
Inferno ( support band van Mayhem )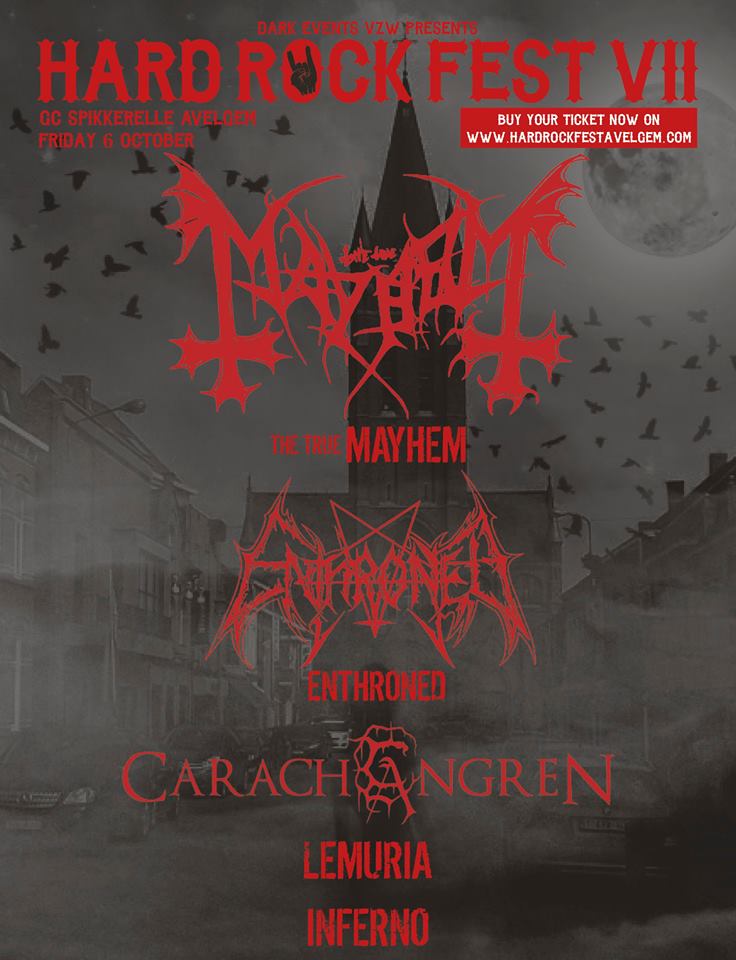 Zaterdag 7 oktober:
The Unforgiven ( tribute to Metallica )
Bizkit Park
Snaggletooth ( tribute to Motorhead )
Ironborn
Basement Critters.
Tickets:
Vrijdag 6 oktober: 27 euro
Zaterdag 7 oktober: 13 euro
Combi (Vrijdag & Zaterdag: 38 euro
Tickets kunnen besteld worden via volgende link Voor alle verdere informatie, verwijzen we jullie graag door naar de website